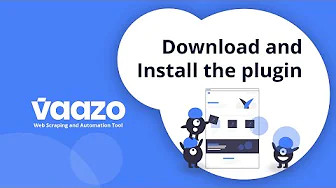 762 views
|
1:00
|
All levels
Download and Install the Vaazo Plugin
Welcome to Vaazo! To start using Vaazo let's go to the vaazo.com website and click on the "Download" section.
Click on the button depending on which browser you are using to download the extension.
Click on the extension. Then you will have to sign in.
The login page will open up in a new tab.
You can sign up using your e-mail or Google account.
By clicking again on the Vaazo extension icon you can make sure that the extension is connected to your account.
Follow the next video to find out how to create your first formula.
No files added yet
No related questions